Houston Child Custody Lawyer
Trusted & Dependable Child Custody Services
At Parchman Law Group, our Houston child custody lawyer recognizes the significant impact family law cases can have on your life. That is why our Houston-based legal team offers individualized guidance and reliable representation at every stage of your divorce proceedings.
Do I Need an Attorney for Child Custody in Texas?
While having an attorney for child custody in Texas is not legally required, it is generally recommended. An attorney can help with evidence collection, document completion, and support throughout the legal process. They can also mediate between parents.
With our experienced Houston family law attorneys on your side, you can trust that no detail is overlooked as we fiercely pursue the best possible outcome in your situation. When you retain our services, our custody lawyers act as your dedicated advocates and work tirelessly to protect you and your child's best interest.
Schedule a complimentary consultation today by calling (713) 364-0777. Our family law lawyers speak English, Spanish, and Farsi.
Types of Child Custody in Texas
In Texas, two primary types of custody arrangements are available: sole and joint custody. Sole custody means that only one parent has legal and/or physical custody of the child, while joint custody allows both parents to share legal and/or physical custody of their child.
Legal custody refers to the authority to make decisions regarding the child's upbringing, such as religious or educational beliefs, healthcare-related decisions, extracurricular activities, etc.. Physical custody, on the other hand, refers to where the child lives on a day-to-day basis.
What is Considered an Unstable Parent in Texas?
In Texas, a parent can be considered unfit if they have a history of domestic violence, abuse, substance abuse, neglect, felonious behavior, parental alienation, unfit living conditions, and unstable environments.
Texas law does not define the term "fit parent." However, both expected parents share custody unless one parent is deemed unfit.
It is important to understand the differences between the various types of custody in Texas, as each arrangement has its own advantages and disadvantages. You should discuss your case goals and concerns with an experienced Houston custody lawyer as they can help you make an informed decision about how you file.
Is Texas a Mother State for Custody?
No, Texas courts do not discriminate against or favor either parent based on their gender. It is also important to note that Texas law prohibits judges from discriminating against either parent based on their sex or marital status. Ultimately, the paramount concern is the best interests of the child.
The Best Interest of the Child Standard
Under Texas Statute § 153.002, the court's primary concern when determining child custody is the best interest of the child. While state law encourages both parents to have continuous access to their child, the court will take allegations of domestic violence, substance abuse, and any other factors that affect the child's safety. With respect to the best interest of the child, the court will also consider:
The child's physical, mental, and emotional health needs
The child's relationship with siblings or other family members on either side of the family
Each parent's ability to provide a safe, secure environment to the child
Each parent's current health
Each party's willingness to help their child maintain a relationship with both parents
Each party's current involvement in the child's life
Each party's support network
The child's preference (if the child is 12 years of age or older)
Any other factor the court believes in relevant
Can a Child Choose Which Parent to Live with in Texas?
Yes. Children aged 12 and older can share their preference with the court. A judge can interview your child, and during this interview, your child can be asked about the preference concerning where they live and who has primary physical and legal custody.
However, it is important to note that the court does not have to award custody based on the child's preference. Judges must still consider the best interest of the child and all the case circumstances.
The interview will typically take place in chambers or another private setting, and the court does recognize that parents may try to bribe or influence their child's preference. Thus, the judge may ask leading questions to determine what led to their decision about residency.
Do Grandparents Have a Right to Custody in Texas?
The Texas Family Code allows grandparents to file a lawsuit to request managing conservatorship (or child custody) if it is in the child's best interest. However, the court will only award grandparents custody in certain circumstances. Specifically, according to Texas Family Code § 153.433, the court may allow grandparents to have custody or visitation access if the following requirements are met:
At least one of the child's biological or adoptive parents has not had the grandparents' rights terminated when the petition is filed.
The grandparents are the legal parents of one of the child's parents, and that parent is incarcerated, deceased, evidenced as incompetent by the court, or does not have custody of the child.
The parents have been proven (by a preponderance of evidence) to not be acting in the child's best interests and denying custody or visitation to the child's grandparents is negatively affecting the child's physical or emotional health.
Can Child Custody Agreements Be Modified in Texas?
Court-ordered child custody agreements can be modified in Texas, and the petition should be filed in the court that issued the initial orders. However, you must prove that either parent or their child have experienced a significant change in circumstances, such as:
Either party is engaged in criminal activity or other behaviors that present a risk to the child (i.e. substance abuse, etc.)
Either party is relocating
Either party has become a physical danger to the child
The child's physical, emotional, or educational needs have changed
Reach Out to Our Child Custody Lawyers Today
At Parchman Law Group, we understand the complexities and nuances of child custody cases in Texas. Our compassionate family law attorneys have decades of experience helping clients like you protect their rights as a parent and ensure that their child's best interests remain at the forefront of every court decision. We understand that every family's situation is unique, and we approach each case with care and sensitivity.
We work closely with our clients to understand their unique goals and concerns, and we develop customized strategies that are tailored to their specific circumstances. Whether you are seeking sole custody, joint custody, or modifying an existing custody arrangement, we have the tools and resources to help you achieve your objectives.
If you are currently facing a child custody battle and need legal guidance, don't hesitate to reach out to our team of experienced attorneys. Call us at (713) 364-0777 today to schedule an appointment with one of our Houston, TX child custody lawyers.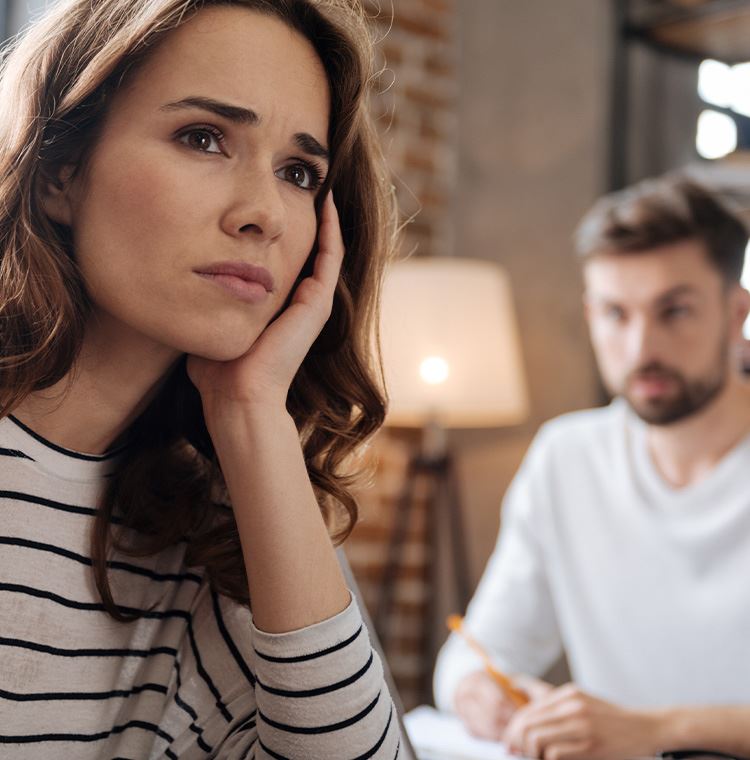 Why Choose Parchman Law Group P.L.L.C.?
We Are Committed To Getting The Best Possible Outcome For You
Focused On Client Needs & Meeting Your Goals

Dedicated Legal Assistance

No Cost Initial Consultation

Assistance in English, Spanish & Farsi

A Diligent & Aggressive Approach To Fight For You Rights