The Woodlands Contested Divorce Attorney
Assisting Clients Through The Contested Divorce Process in Texas
Embarking on the path of divorce is a challenging journey, and when circumstances necessitate a contested divorce, it becomes even more crucial to have a seasoned legal professional by your side. At Parchman Law Group, we comprehend the complexities of contested divorces and are here to guide you through every step of the process. Our The Woodlands contested divorce lawyer brings a wealth of experience, a commitment to excellence, and a compassionate approach to support you during this challenging time.
---
Call Parchman Law Group today at (713) 364-0777 or contact us online to schedule a consultation with our contested divorce lawyer in The Woodlands.
---
What is a Contested Divorce?
A contested divorce transpires when spouses cannot reach an agreement on critical issues such as asset division, child custody, spousal support, and more. Unlike an uncontested divorce, where both parties are in accord, a contested divorce often involves legal proceedings to resolve disputes. It is essential to understand that each contested divorce case is unique, and having a knowledgeable attorney is paramount to navigating the intricate legal landscape.
At Parchman Law Group, we are well-versed in the nuances of contested divorces, ensuring that your rights are protected and advocating for the most favorable outcome on your behalf. We recognize that emotions run high during these proceedings, and our goal is to provide steadfast legal support while you focus on rebuilding your life.
What are the Requirements for a Contested Divorce in Texas?
In Texas, certain prerequisites must be met to file for a contested divorce. Understanding these requirements is crucial, and our attorneys are here to guide you through the process. The primary prerequisites include:
Residency Requirements: At least one partner must have been a resident of Texas for the preceding six months and a resident of the county where the divorce is filed for the preceding 90 days.
Grounds for Divorce: Texas allows for both no-fault and fault-based grounds for divorce. No-fault grounds typically involve insupportability, meaning the marriage has become insupportable because of discord or conflict of personalities that ruins the legitimate ends of the marital relationship. Fault-based grounds may include cruelty, adultery, abandonment, conviction of a felony, or living apart for three years.
Filing the Petition: The spouse filing for divorce (the petitioner) must submit a petition with the appropriate court, specifying the grounds for divorce and the relief sought, such as property division, child custody, and support.
Serving the Other Party: The non-filing spouse (the respondent) must be served with legal notice of the divorce petition. This is a critical step in initiating the legal process and providing the respondent an opportunity to respond to the allegations.
Contact Our Contested Divorce Lawyer in The Woodlands Today
When facing a contested divorce, having a skilled and empathetic attorney is essential to protect your interests and secure a favorable resolution. At Parchman Law Group, our The Woodlands contested divorce attorneys are committed to providing personalized, results-driven legal representation tailored to the unique aspects of your case. We understand the challenges you are facing, and our goal is to guide you through the legal process with integrity, tenacity, and the expertise needed to secure the best possible outcome for your future. Trust us to be your legal partner, ensuring that your rights are protected and your voice is heard throughout the contested divorce process.
---
Contact Parchman Law Group today to get started with our The Woodlands contested divorce attorney.
---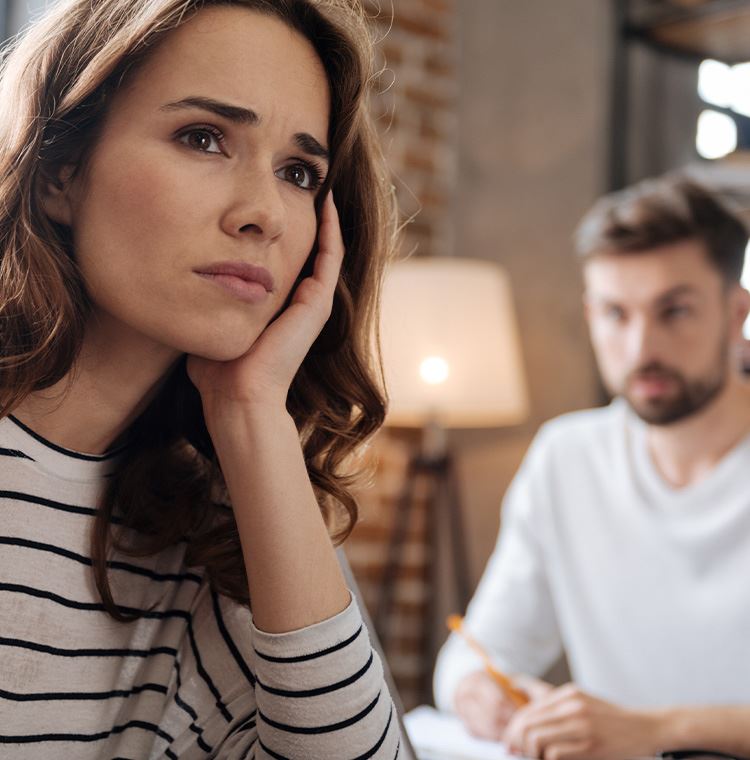 Why Choose Parchman Law Group P.L.L.C.?
We Are Committed To Getting The Best Possible Outcome For You
Focused On Client Needs & Meeting Your Goals

Dedicated Legal Assistance

No Cost Initial Consultation

Assistance in English, Spanish & Farsi

A Diligent & Aggressive Approach To Fight For You Rights