The Woodlands Child Support Attorneys
Texas Child Support Attorneys Fighting for Your Child's Needs in the Greater Houston Area
When a married couple divorces or two unmarried individuals who share a child go their separate ways, they must make decisions about custody and child support. Sometimes, you may be able to navigate this process amicably and come up with a decision on your own. However, when litigation becomes necessary, you may want to hire a The Woodlands child custody lawyer to protect your best interests. Parchman Law Group, PLLC stands ready to help. Our child support attorneys in The Woodlands have helped many families facing struggles regarding child support, however, we understand that each family and each situation is unique and make sure to treat each case as such. Contact us today to schedule a free consultation and to learn more about how we can help you.
We know this can be a stressful time. You can rely on The Woodlands child support attorneys at Parchman Law Group to provide you with advocacy. Contact us now at (713) 364-0777.
Understanding How Child Support Is Calculated in Texas
If you are the individual who has been asked to pay, you are likely wondering how much you will be asked to contribute. Likewise, if you will be the parent who is the primary caregiver for your child, you may be concerned about receiving enough money each month. Fortunately, there are laws and guidelines in place to ensure every child receives sufficient funds to support their education and upbringing. If these decisions are made by the court, they will use a specific set of factors.
These factors may include:
Your child custody agreement
The number of children you both have
The child's education and childcare expenses
Your earning capacity and incomes
Enforcing Child Support
Child support is an official court order which means it will be illegal to stop making payments. If the custodial parent has stopped receiving financial support, they may seek assistance from federal or state agencies.
The court will then authorize an additional court order to the non-custodial parent, in which consequences will be enforced if payments continue to not be paid. These consequences include wage garnishment, seizing of tax refunds, liens, and the revoking of your driver's license.
Can Child Support Be Suspended?
Sometimes, a lack of payment from the non-custodial parent is not a fault of their own. There may be life circumstances that have altered their ability to pay. In these situations, they may request a temporary suspension of child support until they get back to their original economic situation. They will need to do this by asking for a court to modify their original order. Reasons that will justify their request include:
Their income was reduced by no fault of their own
They underwent expensive medical treatment
They became physically incapacitated
If both parties agree to the suspension, then this process will not be necessary.
Can Child Support Be Stopped if Both Parents Agree?
Unless the court feels that the child's best interests are 100% prioritized, payments are still mandatory. This is because the state of Texas wants to hold each parent accountable for supporting and raising their children. A judge may consider their request if both parents' finances are examined and there is no large discrepancy. At that point, both parents must be able to equally support the child financially.
Benefits of Hiring an Experienced Attorney with Your Case
Family matters involving children can be especially delicate. Our attorneys have years of combined experience in working with families struggling with various matters and will go above and beyond to support you and ensure that the rights of you and your children are protected. Your lawyer will help guide and support you through every step of the legal process and will be there to offer you the emotional reassurance that you may need.
Here are some ways that a child support attorney can help you and your family:
Legal Guidance: Your child support attorney will be by your side to answer all of your questions and ensure that you have all of the legal guidance that you need in order to protect the rights of you and your family.
Paperwork: Your lawyer will take care of the paperwork that your case requires, and will make sure that everything gets to the appropriate parties at the right time.
Support: Not only will your attorney yer be a legal expert who will help ensure a favorable settlement for you and your family but can serve as a great emotional support system for you during this challenging time.
Other Family Matters: Your child support attorney can help you with various other family matters, such as child custody.
Representation: Your child support attorney will be there to represent you in court, with your and your family's best interests in mind.
At Parchman Law Group, your needs are very important to us. When our Woodlands child support attorneys take on your case, whether it be to handle one or more aspects of your divorce, you can rely on us to treat you with respect and care. We work hard to resolve all issues affecting children in a sensitive and timely manner. Our child support lawyers are dedicated to addressing your concerns, keeping you informed every step of the way, and aggressively protecting your ability to take care of your child.
Further Reading:
To discuss your rights and options, call our The Woodlands child support attorneys at (713) 364-0777 or contact us online. We would be happy to give you a free consultation, and we offer services in Spanish and Farsi.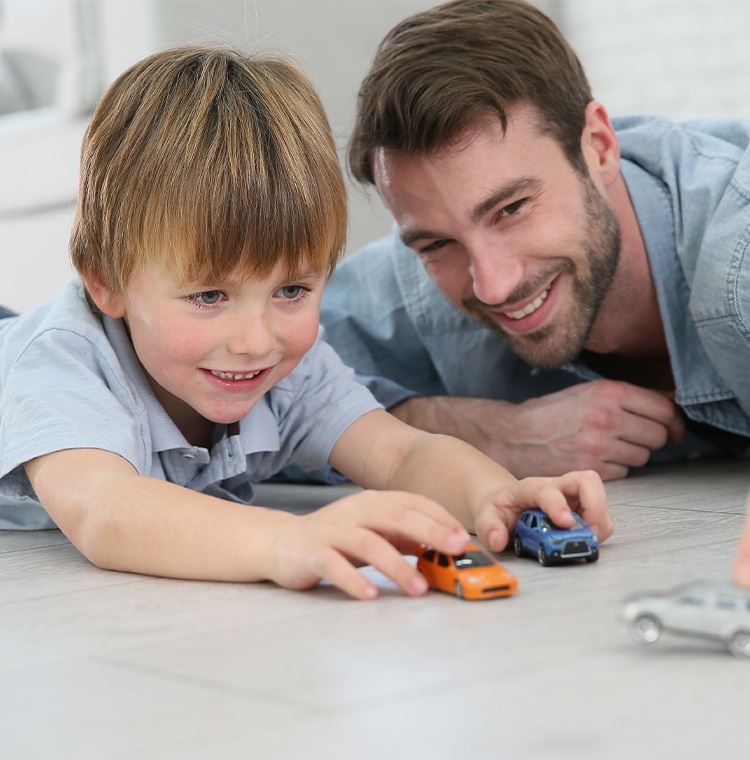 Why Choose Parchman Law Group P.L.L.C.?
We Are Committed To Getting The Best Possible Outcome For You
Focused On Client Needs & Meeting Your Goals

Dedicated Legal Assistance

No Cost Initial Consultation

Assistance in English, Spanish & Farsi

A Diligent & Aggressive Approach To Fight For You Rights