Child Custody Attorneys in The Woodlands
Fighting for The Best Interests of Children in the Greater Houston Area
Whether you are going through an uncontested divorce or are facing a litigious divorce, having the right legal team on your side can make all the difference.
At Parchman Law Group, PLLC, we have the experience and compassion to help our clients with family law matters, including child custody cases. From helping you negotiate terms in your initial agreement to enforcing a custody order , you can rely on us to fight for your parental rights. Our child custody lawyers in the Woodlands, TX always strive to act in the best interest of the child, looking out for their well-being.
How Child Custody Is Determined in TX
There are two main types of custody: legal and physical. Simply put, physical custody determines where the child will live or how time will be shared between both homes. Legal custody regulates who will be responsible for making decisions about the child.
Every single child custody case is different and mistakes can be made, despite local laws and guidelines to protect their best interests. If you and your spouse (or the other parent of your child) are able to agree amicably, we can draw up an agreement and submit it to family court. However, if your case goes to litigation, it will be up to the judge to make determinations about what type of custody will be awarded to whom.
A few factors they may consider include:
The parenting abilities of each party
Any evidence of neglect or domestic abuse
The physical health of each party
The wishes of the child
The ability of each party to provide
The child's needs
Is Texas a Mother or Father State?
The courts in Texas do not favor mothers over fathers. In Texas, courts base child custody conflict rulings on the best interest of the child or children. However, it is essential to understand the law regarding courts and the court's discretion when determining child custody.
How to Prove a Parent Unfit
When analyzing a custody case, a judge may examine the possibility of one parent being unfit. This is usually brought to their attention by one of the parents who feels that the other cannot raise a child safely and effectively. These are serious claims, as being ruled unfit can significantly impact parental rights. Factors that a judge may look at include:
History of drugs and alcohol
History of domestic violence
History of child abuse and neglect
History of mental illness
If you are concerned about the safety and well-being of your child, talk with our attorney today to discuss your options!
Why You Need a Child Custody Lawyer in Texas
There are so many instances where families are changed because of an unwillingness to fight battles in court. Family affairs can often feel extremely private—because they are—but not involving the right people can mean your case could end up not going in your favor. Without the help of legal professionals, they can end up losing their cases and having their families, and futures, completely changed. Here are just a few situations where people should call a local child custody attorney and get their expertise.
You believe your children are in danger. There are many legal cases where one of the parents or guardians can pose a threat to the safety of their children, and the courts may still rule in their favor because of a lack of evidence or poor representation in the courts. If your children are in danger or if you believe they could be, then it is time to call an attorney. Hiring a professional increases your chances of winning your case and getting your children back to safety.
Your circumstances have changed substantially. Most often, people seek out child custody lawyers because they have changed, or because their circumstances have changed, and they want to have their case reassessed. It can be something as simple as moving, remarrying, or completing required courses or legal measures. In all of these situations, your attorney can help you prove things are different so you can have the case's rulings and stipulations changed as a result.
You are being barred from seeing your children. If you have been barred from seeing your children and there is no legal requirement for such an action, then you should contact Parchman Law Group and take legal action. These circumstances are not only bad for your relationship with your children, but they can often be illegal and detrimental, too. Being separated from your children is horrible, and the right legal team can help you gain access to your children once more.
Your case involves multiple jurisdictions. Sometimes there are more mundane reasons why you will need to hire a child custody attorney. One that is very common is when a case crosses into different jurisdictions. In these instances, your attorney may need to go to court with child custody lawyers in completely different counties or states, and that can mean understanding the differences when crossing into different jurisdictions.
Grandparent Custody Rights
How can grandparents get custody of grandchildren in Texas? According to Texas state code section 153.433, the following conditions must be met in order for grandparents to be awarded access to or custody of their grandchildren:
1. At least one biological or adoptive parent has NOT had the grandparents' rights terminated by the time the grandparent's petition for visitation or custody.
2 The court has determined by a preponderance of the evidence that the parents are not acting in the best interest of the grandchildren and that denying the grandparents visitation or custody of the children would impair the grandchildren's physical or emotional well-being.
3. The grandparents must be the legal parent of one of the parents to the children, and the parent must be incarcerated during the three-month period preceding the grandparents' filing for custody; found incompetent by the court; deceased, or otherwise without actual or court-ordered custody of the children.
There are limitations even on these criteria. For example, if one set of grandparents has petitioned for adoption AND that petition has been granted, then the other set of grandparents may not have to stand in court to petition for custody of their grandchildren.
How Visitation Works in Texas
When the noncustodial parent is chosen, they have the right to have their child for the time allotted by the plan. At no time is the parent with conservatorship allowed to deny the other parent of this time. The court's number one priority is that every decision is in the child's best interest. Therefore, if there is found to be a reason that this arrangement needs to be changed, a family court judge will do so.
Scheduling Visitation Time
If the parents can come up with a plan they agree on, it is legally allowed for them to use it. However, in many cases, time for possession and access has to be decided by a judge. Most custody orders will include a standard possession order (SPO) that outlines the schedule for each parent's time with the child. A basic SPO typically allows the noncustodial parent to have possession of the child during the following times:
A few hours every Thursday night
On the first, third and fifth weekends of each month
On alternating holidays
At least one month in the summer
The SPO also states where the parents will exchange the child and state where the child will spend each holiday. This plan is the general standard. However, if parents live over 100 miles apart from each other, they will have a different set of rules. The SPO does not have to be followed if the child is under three years old or it is not in the child's best interest.
Parental Rights in Texas & The Greater Houston Area
At Parchman Law Group, we understand the severity of a child custody case. Whether you are divorcing your spouse or had a child with someone to whom you are not married, our legal team stands ready to represent you. Because we are aware that the outcome of a child custody dispute will affect your life for years to come, our highly-reviewed child custody lawyers in The Woodlands take our role as your legal counsel very seriously.
How to Choose a Custody Lawyer
1. Ask Around
Enquiring about custody lawyers near me is still one of the most powerful and reliable ways for you to find a legal professional for your case. If you have friends and family who have used the services of a custody lawyer, then there is a good chance that you will be able to get a couple of names from people you know. You can also ask them about their experiences and learn some tips for navigating the courts and interacting with your legal representation. This is one of the main reasons why asking your friends and family can be such an effective way to find a custody lawyer: you can get a review, some tips and a name all from a single conversation.
2. Head Online
While most people ask around, there is little harm in typing "custody lawyers near me" in Google and looking at the results. The only problem with heading online for a search is that you often need context. That's where reviews come in. Check reviews but read them carefully. If you find trends, like the lawyers do not give personal attention or aren't worth the cost, then look elsewhere. Pay attention to legal firms that get consistently high reviews and add them to your list. Then, give them all a call and see if they offer consultations, then head in and see if they will be the right fit for you, your case and your family.
3. Go For Someone with a Track Record
While younger lawyers with less experience have a tendency to be more affordable, they are often a bit of a risk if things head to court and they do not have the mentorship of more experienced legal professionals. This is why many people who ask "where are the custody lawyers near me?" often go with the more experienced and larger legal practices like Parchman Law. Armed with experience and expertise, we can help you present the best case for you and the future of your family, often for much less than you may expect.

When it comes to finding a custody lawyer, things can get either embarrassing or overwhelming. On top of dealing with the pressures of whatever situation is making you look for one, even asking "Where are the custody lawyers near me?" can bring its own stress. You can ease the stress of looking for a custody lawyer, however, by using the tips above. They can help you find the right lawyer with the expertise you need to protect your family and your future.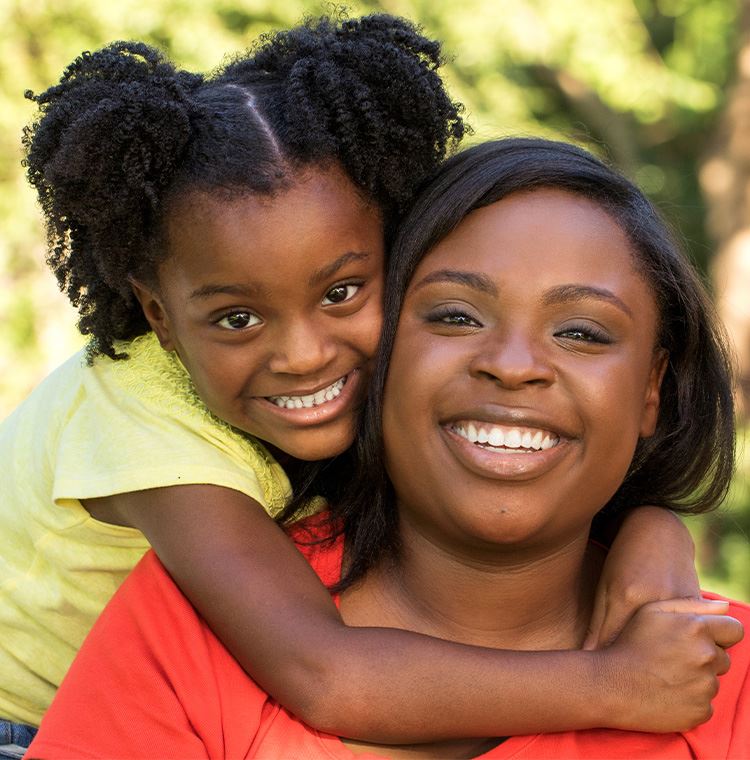 Why Choose Parchman Law Group P.L.L.C.?
We Are Committed To Getting The Best Possible Outcome For You
Focused On Client Needs & Meeting Your Goals

Dedicated Legal Assistance

No Cost Initial Consultation

Assistance in English, Spanish & Farsi

A Diligent & Aggressive Approach To Fight For You Rights