Houston Divorce Attorney
Expert Advocacy for Divorce Proceedings in Texas
At Parchman Law Group, we understand that divorce is a complex and emotionally draining process. We are dedicated to providing high-quality legal services to individuals in Houston and the surrounding areas dealing with divorce proceedings.
Our client-centered approach allows us to build cases tailored to your unique situation, considering your goals, concerns, and challenges. In doing so, we strive to make the process as smooth as possible while ensuring you get the best outcome for yourself. With our diligence and attention to detail, Parchman Law Group has earned a reputation as trusted lawyers that our clients can rely on throughout their divorce journey.
---
Call Parchman Law Group today at (713) 364-0777 or contact us online to schedule a meeting with our divorce lawyer in Houston!
---
What is a Divorce?
A divorce, legally known as dissolution of marriage, is the legal process through which a marriage is formally terminated. It involves a court-recognized decree that ends the marital union, thereby restoring both parties to single status.
When going through the divorce process, you will find that almost every part of your life will be discussed and dealt with. Assets get divided, as are debts and time with your children, among other things. Some of the most common issues that arise out of a divorce in Houston are:
Property Division: Texas is a community property state, meaning that all assets acquired by either spouse during the marriage are the property of both spouses, regardless of whether the title to a particular asset is in just one name.
Taxes: Debts owed to the IRS must be divided similarly to marital assets when a couple divorces.
Spousal Maintenance/Alimony: Spousal maintenance or alimony may be ordered if there is an imbalance between each spouse's income and earning capacity.
Child Custody and Support: The courts will determine what is in the best interests of any minor children, including parental custody rights, visitation, and child support.
Texas Divorce Requirements
Divorce laws vary from state to state, and Texas has its own set of regulations governing the dissolution of marriages. Our skilled Houston divorce lawyers possess an in-depth understanding of Texas divorce requirements and can navigate these laws effectively on your behalf.
Residency Requirements: Before filing for divorce in Texas, one or both spouses must have lived in the state for at least six months and in the county where the divorce petition will be filed for at least 90 days.
Is Texas a Fault or No-Fault Divorce State?
Texas is a "no-fault" divorce state, which means that you can seek a divorce without proving fault or wrongdoing on the part of your spouse. The most common ground for divorce in Texas is "insupportability," which essentially means that the marriage has become insupportable due to discord or conflict of personalities that has destroyed the legitimate ends of the marital relationship and prevents any reasonable expectation of reconciliation.
How to File for Divorce in Texas
Filing for divorce in Texas involves several key steps that you need to follow to ensure a smooth process. Here's a concise breakdown of what you need to do:
Locate Your Local Family Court: Determine the family court in the county where you or your spouse reside. Texas law requires filing for divorce in the county where you have lived for at least 90 days.
Obtain Legal Representation: While you can choose to represent yourself (proceed pro se), hiring a seasoned Houston divorce attorney is advisable. Especially if complex issues like property division or child custody are involved, an experienced attorney can offer invaluable guidance and create a personalized case strategy.
Draft Your Divorce Petition: Prepare a divorce petition that outlines the terms of your marriage and seeks the court's intervention to dissolve it. Include relevant details such as reasons for seeking divorce, child custody information, and desired property division.
File the Initial Petition: Submit the Original Petition for Divorce to the appropriate court with jurisdiction over your case. This marks the official beginning of the divorce process.
Serve Your Spouse: After filing, serve your spouse with the divorce petition. This involves formally notifying them about the legal proceedings. You can hire a process server for this task or have your spouse sign an affidavit confirming receipt of the petition.
Negotiate Divorce Terms: Reach an agreement with your spouse on critical divorce terms like property division, child custody, and financial support. Mediation and alternative dispute resolution methods can be explored if consensus isn't reached. If necessary, the unresolved issues will be presented to a judge for a decision. Remember, Texas enforces a two-month waiting period before finalizing the divorce.
Finalize the Divorce: Once the divorce terms are settled, present your settlement agreement to the court for approval. Upon approval, the judge will sign the divorce decree, officially ending your marriage.
Taking these steps systematically will help streamline your divorce process in Texas. Remember that legal advice from a qualified attorney is highly recommended, especially for intricate cases.
How Is Property Divided in a Divorce in Texas?
The state of Texas follows community property law, which means that all property acquired during the marriage is owned equally by both parties. Texas law divides property into two categories: community property and separate property.
Community property consists of any assets acquired during the marriage.
Separate property refers to assets that one spouse owned before the marriage or acquired by inheritance or gift during the marriage.
Couples are encouraged to reach an agreement on how to divide their property, and this agreement must be deemed "just and right" by the court. This means the division should be fair and equitable, considering each spouse's financial situation, earning potential, and age. If a couple cannot agree on how to divide their property, a judge will make the final decision based on Texas community property law.
Common Mistakes to Avoid During a Texas Divorce
Divorce is a challenging journey that demands careful consideration and strategic decision-making. At Parchman Law Group, we understand the intricacies of Texas divorce law and the potential pitfalls that can arise during the process. To help you navigate this complex terrain successfully, we've outlined five common mistakes to avoid:
Failing to Secure Strong Legal Representation:
Going through a divorce is a complex and emotional process.

Hiring an experienced attorney is essential to prevent costly mistakes.

Inadequate legal representation can lead to overlooking critical details or signing unfavorable agreements.
Withholding Financial Information:
Full financial disclosure is vital during divorce proceedings.

Hiding assets or not revealing debts can result in legal consequences.

Prioritize understanding your financial situation before initiating the divorce process.
Letting Emotions Drive Decisions:
Divorce can trigger intense emotions that cloud rational decision-making.

Emotional decisions might lead to agreements not aligned with your best interests.

Rely on objective guidance from your attorney to make informed choices.
Neglecting Deadlines and Court Appearances:
Timelines and court appearances are crucial in divorce cases.

Missing deadlines can cause delays and incur monetary penalties.

Being absent from court may result in being found in contempt and facing adverse outcomes.
Overlooking Long-Term Implications:
Avoid fixating solely on short-term gains during divorce negotiations.

Consider the long-term effects of your decisions on your financial and personal future.

Seek a comprehensive understanding of the repercussions of any agreement made.
Divorce is a pivotal moment that demands careful planning, strategic thinking, and the support of seasoned legal professionals. At Parchman Law Group, we are dedicated to guiding you through divorce, protecting your rights, and securing the best possible outcome for your future.
Call Our Houston Divorce Lawyer Today
The divorce attorneys at Parchman Law Group are backed by decades of collective legal experience. Our firm is committed to using that experience to ensure our clients receive the best possible case results. As such, we are committed to reviewing every detail of your case to develop a better case strategy suited to your goals and needs.
Whether you need help filing for divorce in Texas, responding to a petition, negotiating the terms of a property division settlement, or handling another divorce-related matter, you can trust Parchman Law Group with your case.
Contact Parchman Law Group today to schedule a FREE initial consultation with our divorce attorney in Houston! We Speak English, Farsi, and Spanish!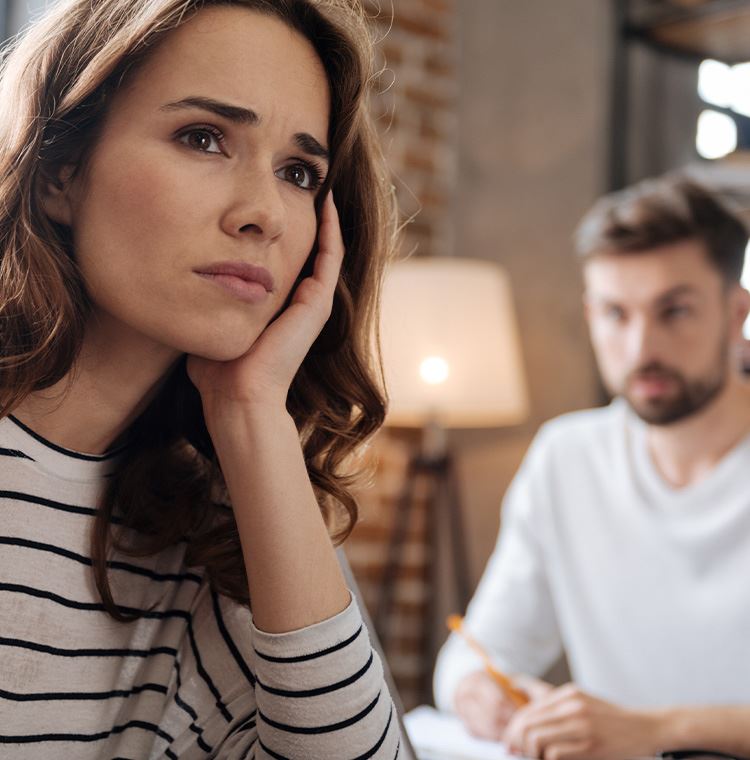 Why Choose Parchman Law Group P.L.L.C.?
We Are Committed To Getting The Best Possible Outcome For You
Focused On Client Needs & Meeting Your Goals

Dedicated Legal Assistance

No Cost Initial Consultation

Assistance in English, Spanish & Farsi

A Diligent & Aggressive Approach To Fight For You Rights