Uncontested Divorce Lawyer in The Woodlands
Helping Clients With Uncontested Divorces in Texas
An uncontested divorce is a type of divorce in which both spouses agree on all the terms of the divorce, which include property division, child custody, and child support. This type of divorce is typically less expensive and time-consuming than a contested one. However, having an experienced divorce attorney on your side is still important to ensure your rights and interests are protected.
At Parchman Law Group, our The Woodlands uncontested divorce attorneys have extensive experience helping clients navigate the divorce process. We understand that this is a challenging time for you and your family, and we are dedicated to delivering you with the compassionate, personalized legal guidance you need.
---
Call Parchman Law Group today at (713) 364-0777 or contact us online to schedule a consultation with our uncontested divorce attorney in The Woodlands.
---
What is an Uncontested Divorce?
An uncontested divorce is a streamlined legal process allowing couples to dissolve their marriage without needing a lengthy court battle. Essentially, both parties agree on key issues such as property division, spousal support, child custody, and visitation. This collaborative approach saves time and money and minimizes the emotional strain associated with divorce proceedings.
In an uncontested divorce, both partners work together to create a mutually acceptable agreement, often facilitated by skilled legal representation. This agreement is then submitted to the court for approval, and once finalized, it becomes a legally binding document. The uncontested divorce process is typically faster and more cost-effective than contested divorces, making it an attractive option for couples looking to part ways amicably.
Requirements for an Uncontested Divorce in Texas
To pursue an uncontested divorce in Texas, certain requirements must be met. Understanding these criteria is crucial for a smooth and efficient legal process:
Residency Requirement: At least one spouse will need to have lived in Texas for the preceding six months before filing for divorce. The divorce must be filed in the county where either spouse resides.
Agreement on Key Issues: Both parties must agree on essential matters, including property division, child custody, visitation, and support.
Waiting Period: Texas law mandates a 60-day waiting period from the date of filing before the divorce can be finalized. This waiting period allows couples to reconsider their decision and ensures that the divorce is genuinely uncontested.
Financial Disclosure: Both spouses are required to provide full financial disclosure detailing assets, liabilities, income, and expenses. Transparent financial disclosure is crucial to achieving a fair and equitable division of assets.
No History of Domestic Violence: An uncontested divorce is not suitable for cases involving domestic violence or a significant power imbalance. If there is a history of abuse, alternative legal avenues may be pursued to ensure the safety and well-being of all parties involved.
Contact Our Uncontested Divorce Attorney in The Woodlands Today
If you and your spouse are ready to pursue an uncontested divorce, our uncontested divorce lawyer in The Woodlands is here to assist you. At Parchman Law Group, we understand that each case is unique, and our goal is to tailor our legal services to meet your needs. From drafting a comprehensive agreement to guiding you through the court proceedings, we are committed to providing the support and expertise needed to achieve a smooth and uncontested divorce. We are here to answer your questions, address all of your concerns, and help you take the first step toward a new chapter in your life.
---
Contact Parchman Law Group today to get started with our uncontested divorce lawyer in The Woodlands.
---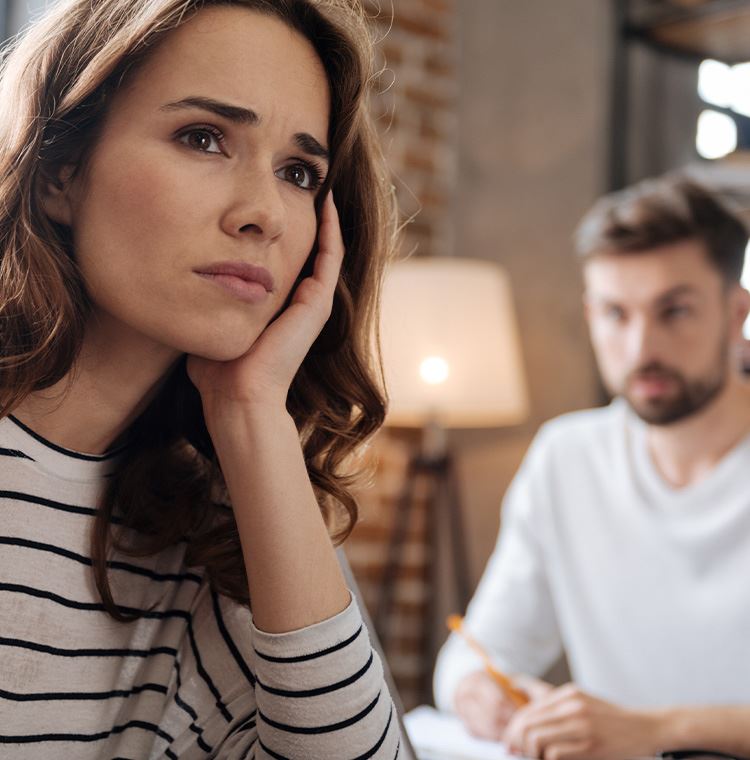 Why Choose Parchman Law Group P.L.L.C.?
We Are Committed To Getting The Best Possible Outcome For You
Focused On Client Needs & Meeting Your Goals

Dedicated Legal Assistance

No Cost Initial Consultation

Assistance in English, Spanish & Farsi

A Diligent & Aggressive Approach To Fight For You Rights