Houston Prenuptial Agreement Attorneys
Protecting Your Future with a Prenup in Houston, Texas
What is a prenup?
A prenuptial agreement, also called a prenup or a premarital agreement, is a legally binding contract that couples sign before getting married. It outlines how assets, debts, and other financial matters are to be handled if the couple ever separates or gets divorced. Prenuptial agreements are an important part of protecting your fiscal interests, as they can help protect both parties from any potential financial losses in the future, as well as provide peace of mind for each person by knowing their rights and responsibilities should the marriage end.
With careful planning and consideration, a prenuptial agreement can also ensure that both parties are protected in case of divorce or separation. Are you considering drafting a prenuptial agreement? If so, it is important to have the right legal representation on your side.
At Parchman Law Group, our experienced Houston prenuptial agreement attorneys are here to provide assistance and ensure that your rights and interests are protected. We understand the importance of having an iron-clad agreement in place before marriage and strive to offer reliable advice tailored to meet your needs. With decades of combined experience, our team can guide you through every step of the process with confidence.
The process of obtaining a prenuptial agreement doesn't have to be stressful. To get started on drafting a valid and enforceable prenup, schedule a free consultation with our Houston prenuptial agreement attorneys online or by calling (713) 364-0777 today!
What Makes a Prenup Invalid in Texas?
While prenups are enforceable in Texas, several requirements must be met for them to be valid, such as:
The prenuptial agreement must be in writing.

Under Texas Family Code § 4.002, prenups have to be written agreements that are signed by both parties.
The parties signing the agreement must voluntarily enter into the agreement.

If either party is found to have been coerced, forced, or unduly influenced into signing the document, the agreement could be challenged on legal grounds. Therefore, both parties must enter into the agreement voluntarily and without pressure.
The parties signing the agreement must accurately disclose their financial information.

Both parties must fully disclose their assets, liabilities, and income, and the agreement must be signed in the presence of a notary public. If one of the parties did not sign voluntarily or failed to disclose their assets or income, a court may invalidate the prenup.
The prenuptial agreement cannot include terms outlining child support.

It is also important to note that prenuptial agreements in Texas can settle several issues, including property division, debts, and spousal support, amongst others. However, the agreement must not contravene public policy considerations or state laws. An agreement that includes provisions that are illegal, such as waiving one's right to child support, could be deemed invalid.
Myths & Misconceptions About Prenuptial Agreements
Prenuptial agreements have been around for a long time, but they remain a misunderstood and often controversial topic. Many people believe the misconceptions and myths surrounding prenuptial agreements, which can prevent them from considering this important document before walking down the aisle.
If you are considering getting a prenuptial agreement, it is important to know the facts to make an informed decision.
Below, we debunk some of the common prenup misconceptions:
Myth #1: Prenuptial agreements are only for the rich and famous.
Fact: A prenuptial agreement can be valuable for anyone who wishes to protect their assets and financial interests in the event of a divorce. A prenuptial agreement can be particularly beneficial if one or both spouses own assets or businesses, have children from previous relationships, or expect to inherit assets or receive a large gift. Prenuptial agreements are not just for the wealthy or famous.
Myth #2: Prenuptial agreements are unromantic.
Fact: While discussing finances may not seem like the most romantic conversation, it can be romantic (i.e., intimate or conducive to an expression of love) to know that your partner is willing to practically and responsibly address financial matters before getting married. The agreement can be tailored to suit the couple's individual needs and interests, and it can help to prevent disagreements about finances down the road. Approaching the topic of a prenuptial agreement with openness and honesty can lead to a stronger and more secure relationship.
Myth #3: Prenuptial agreements signal a lack of trust.
Fact: A prenuptial agreement is not about lack of trust. Rather, it is a way to establish transparency and honesty in a relationship. A prenuptial agreement can outline each spouse's financial responsibilities and provide clear guidelines for how assets will be divided in the event of a divorce. Having a prenuptial agreement can actually build trust and set expectations for the marriage.
Myth #4: Prenuptial agreements are always enforceable.
Fact: Yes, prenuptial agreements are enforceable, but only if they are drafted and executed correctly. To be valid, a prenuptial agreement must comply with state laws and be entered into voluntarily, without coercion or undue influence. Each spouse should also have their own attorney to ensure that their rights are protected. A well-drafted prenuptial agreement can provide peace of mind and protection in the event of a divorce.
Myth #5: Prenuptial agreements increase the likelihood of divorce.
Fact: A prenuptial agreement should not be viewed as a predictor of divorce, but rather as a tool for protecting each spouse's individual financial interests. There is no evidence to support the myth that prenuptial agreements increase the likelihood of divorce. In fact, having a prenuptial agreement can lead to a more open and honest relationship, which can strengthen the marriage.
How Should I Talk to My Significant Other About a Prenup?
If you're considering entering a marriage and want to ensure your financial security in the event of a divorce, it's important to have a talk about prenuptial agreements. Here are a few tips on how to go about bringing up the topic of prenups:
It's best to talk to your partner about it early on in the engagement — before marriage.
Be open, honest and respectful when discussing this topic and explain why you feel like it is an important step for both of you.
Outline all of your assets, concerns and expectations so that everyone involved is staying informed.
Ultimately, prenups can help spouses feel more secure in their future together, so don't be afraid to bring it up!
When Should You Consider Drafting a Prenuptial Agreement?
As we mentioned, prenuptial agreements are not just for wealthy couples. A prenuptial agreement should be considered when one or both partners have significant assets, debts, or inheritances that they want to protect in the event of a divorce. This may include:
Real estate
Retirement accounts
Investments
Business ownership
Inheritance
Children from another marriage
If one partner has children from a previous marriage, a prenuptial agreement can ensure that they receive the inheritance that was intended for them.
Pets and Prenups - Are Pets Considered Property in Texas?
Pet owners should also consider drafting a prenuptial agreement, as pets are legally considered property in Texas. This means the court may award ownership of the pet to one party or the other, based on factors such as who originally purchased or adopted the pet, who has provided most of care for it, and who can provide the best home for the pet. However, the uncertainty of how the court may rule can be stressful for pet owners. A prenuptial agreement can help to legally safeguard pets by including provisions relating to pet custody and visitation.
Schedule a Free Consultation with Our Houston Prenuptial Agreement Attorneys Today
At Parchman Law Group, we are equipped to help you and your partner draft and sign your prenuptial agreement. We can also help you make changes to an existing agreement. Known for being diligent, attentive to details, and reliable, you can trust our highly-respected lawyers with your case. Whether you have questions about the process of drafting an agreement, are worried about the relational implications of asking for prenup, or are wondering about what can be included in your agreement, our team is here to help.
Ready to begin discussing your prenup? Give our Houston prenup lawyers a call today at (713) 364-0777 or contact us online to schedule a free consultation and learn more about how our Houston prenuptial agreement services.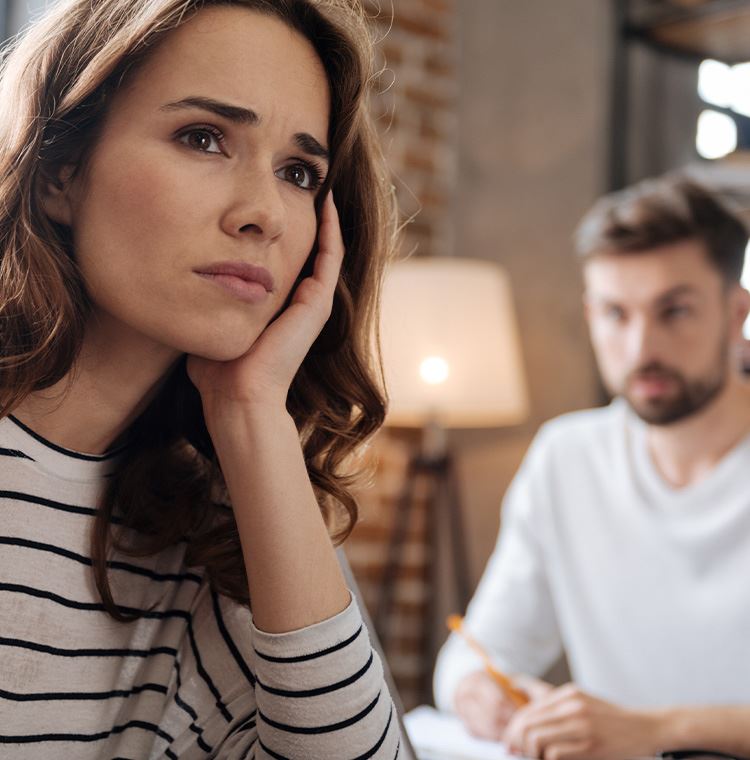 Why Choose Parchman Law Group P.L.L.C.?
We Are Committed To Getting The Best Possible Outcome For You
Focused On Client Needs & Meeting Your Goals

Dedicated Legal Assistance

No Cost Initial Consultation

Assistance in English, Spanish & Farsi

A Diligent & Aggressive Approach To Fight For You Rights